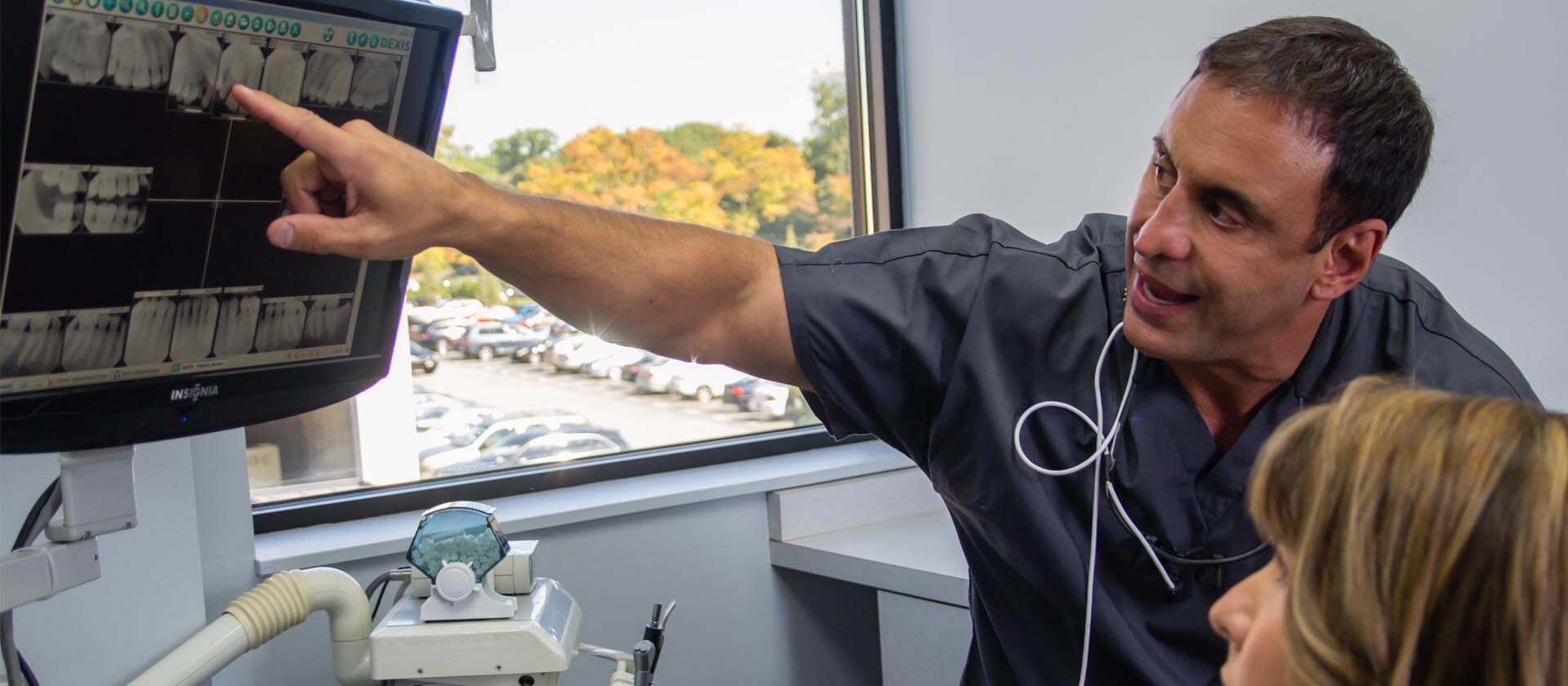 We offer comprehensive dental care, treatment for complex dental problems and options for individuals interested in improving their smiles.
Preventive hygiene visits
Restoration of missing teeth
Repair of cracked or broken teeth
Complete smile makeovers
Brightening of stained teeth
Full mouth reconstruction
---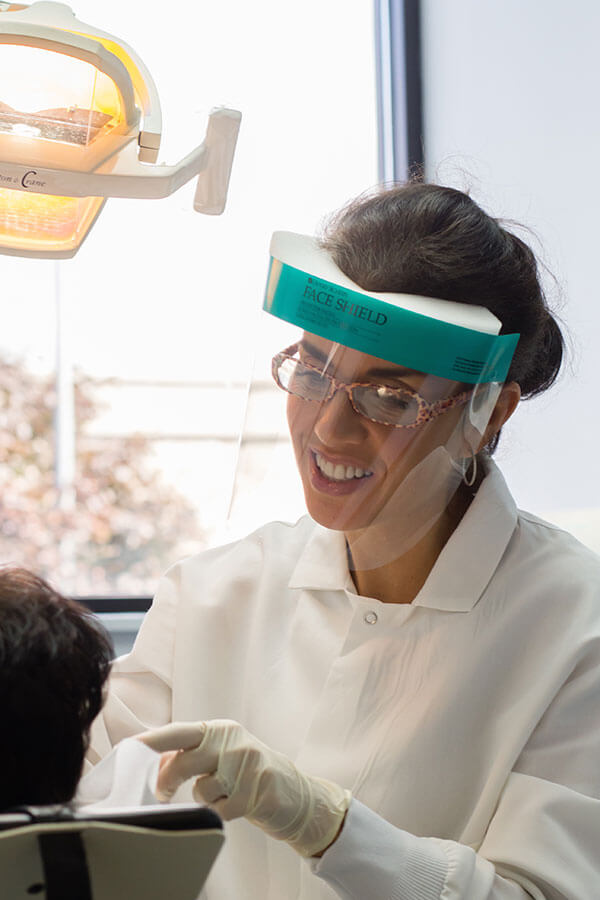 ---
Bridges
---
Dental bridges are fixed (permanent) prosthetic devices used to restore the function of teeth or when one tooth or more are missing. Gaps from missing teeth may cause surrounding teeth to rotate and cause additional problems. Bridges are cemented onto existing teeth surrounding the gap.
---
Cosmetic Bonding
---
Bonding is used to repair chipped or discolored teeth. Bonding is the application of a tooth-colored material (resin) on to the tooth. Resin is applied and a light is used to harden the material.  
---
Crown
---
A dental crown is a cap that is shaped like a tooth and covers a tooth to protect a weak tooth, or to restore a tooth that is broken or worn down. Crowns are also used when the tooth can no longer support a large filling.
---
Custom Shade Matching
---
Our in-house technicians examine your existing natural teeth to match restorations in color, texture and form. Restorations can also be color shaded to the patient's preferred color and brightness.
---
Dentures
---
Dentures are removable prosthetic devices created to replace missing teeth. Dentures may benefit your appearance as well as your health.
---
Full Mouth Reconstruction
---
Patients with severe dental problems may be candidates for a full mouth reconstruction. A full mouth reconstruction involves a variety of different procedures which may include a combination of the following: dental crowns, bridges, implants, fillings, teeth bleaching. The dentist will create a corrective treatment plan customized to your needs.
---
Implants
---
A dental implant replaces the tooth and the roots of a tooth. They are made of titanium (a metal that integrates with bone) and are secured into the jawbone. Dental implants provide a strong foundation for fixed (permanent) or removable replacement teeth.
---
Inlays and Onlays
---
Dental inlays and onlays restore large cavities or replace missing "peaks" or cusps of teeth. Natural-looking ceramic material is placed inside or over damaged teeth to restore the appearance and function.
---
Implant-Supported Crowns and Bridges
---
Implant-supported crowns and bridges are crowns and bridges that are connected to and supported by dental implants.
---
Implant-Supported Prosthesis
---
Partial or full dentures that are kept secure in the mouth by dental implants.
---
Veneers
---
Veneers are thin shells made of tooth-colored materials designed to improve the appearance of teeth. Veneers are bonded to the front of the tooth to change the shape, size, and color.
---
Teeth Whitening
---
Teeth whitening is a process for brightening stained teeth by using the latest products and procedures. We offer both in-office whitening and take-home treatment options.
---
White Resin Fillings (Dental Composites)
---
Tooth-colored material (resin) used as a filling material to restore or reshape a tooth, change the appearance or fill in areas where cavities have been removed.
---
Preventive Care
---
Dental cleanings, oral health screenings, and practices to keep teeth and gums healthy.