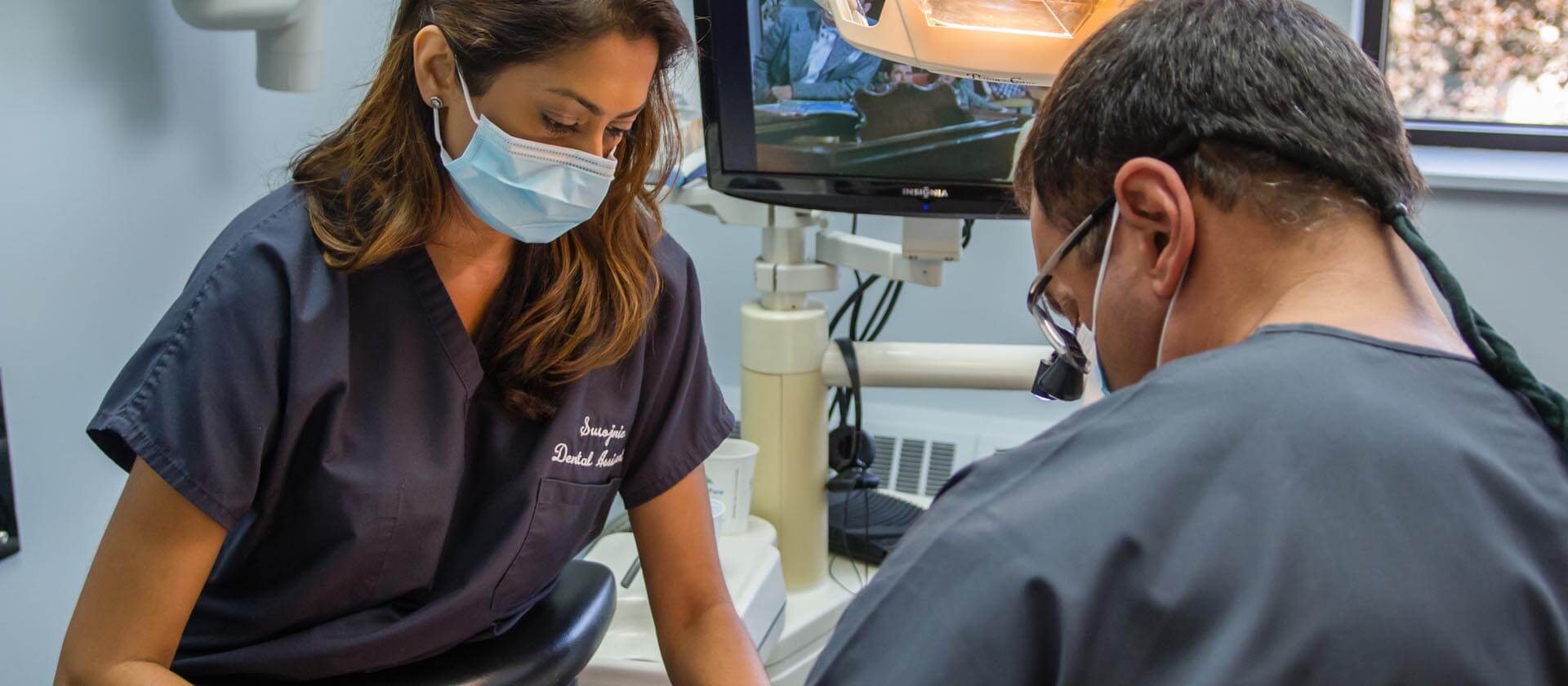 Dr. Langiulli has been voted one of Westchester county's "Top Doctors" for consecutive years since 2006. He had been in private practice for over 18 years, beginning in Connecticut, before partnering with Dr. Bernstein at Scarsdale Dental Associates in 1999. Dr. Langiulli is an alumnus of Fordham University, Temple University School of Dentistry and the St. Barnabas Hospital Department of Dentistry in New York, where he served as chief resident. At St. Barnabas Hospital Department of Dentistry, he oversaw the comprehensive dental treatment of patients performed by the first- and second-year residents and received the St. Barnabas Hospital Excellence in Prosthodontics Award (1995-1997) and the St. Barnabas Excellence in Leadership Award (1997). He has been teaching at St. Barnabas since 1998 where he is responsible for educating new graduates in all aspects of dentistry. Prior to becoming a dentist, Dr. Langiulli was a 9th-grade science teacher in the Bronx.  
Dr. Langiulli is an active participant in many dental associations and community organizations, including Northeastern Gnathological Society, Frank Spear Study Club, Ninth District Dental Society, the Scarsdale Dental Society, Academy of General Dentistry, and American Dental Association. He is also the Vice President of the Endo-Restorative Continuum.
For more than 12 years, Dr. Bernstein, along with Dr. Langiulli, has volunteered his time to help Jamaican children and adults through Great Shape, Inc.'s 1000 Smiles Jamaican Dental Mission, the world's largest, international, humanitarian, dental project. Dr. Langiulli received the Humanitarian Award from Great Shape, Inc. for 10 years of volunteer services.